Toy Farm Vehicles
Children's toy farm vehicles are a must have on any farm. They carry out all the hard jobs impossible to complete by hand. Browse a fantastic selection of plastic and die-cast toy tractors and combines from brands such Ertl and Bruder with officially licensed toy farm vehicles representing manufacturers John Deere, New Holland, Case IH and Farmall to name a few. In addition to children's toy farm tractors and combines, we featurefarm pickup's and trucks for carrying animals and toy farm equipment around the farm. All featured farm vehicles can be used with matching trailers and accessories from the same brand. Furthermore, farm vehicles come in scale 1:64, 1:32 to larger 1:16 scale.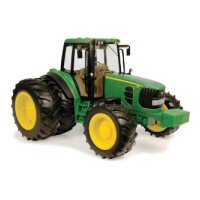 » Toy Farm Tractors
Farm toy tractors are a must have in children's farm vehicles. They are used to haul plough's and cultivators in the fields as well as pull trailers for crops and hay. We feature tractors in scale 1:64 to 1:16 from Bruder and Ertl. Buy toy tractors with trailers or just on their own - made in die-cast.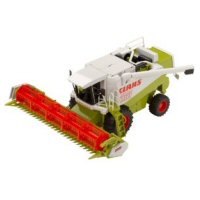 » Toy Combines
Toy combine harvesters and foresters are a huge farm machine and used to crop the fields. Find combines from John Deere, New Holland, and Case IH to name a few major makers Combines are made from die-cast by Ertl, and Bruder. Buy combines in red, yellow or green.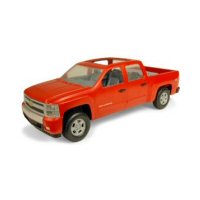 » Toy Farm Pick-Ups
Pick-up trucks and 4x4's are used as a vehicle for the farmer to ride on the farm that a regular vehicle would otherwise have trouble riding over rough terrain. We have pick-ups from, Spec Cast and Ertl with officially licenced Ford, John Deere and Case IH toy farm pick-ups.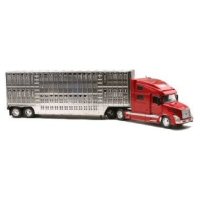 » Toy Trucks
Take your livestock to market in style with a toy truck and trailer in plastic and die-cast. Featuring New Ray livestock trailers where you can carry dozens of toy cows and sheep in scale 1:64. New Ray have developed a lovely set of toy trucks with matching trailers for livestock, bale and grain.