Safari Ltd 245129: Pygmy Nanny Goat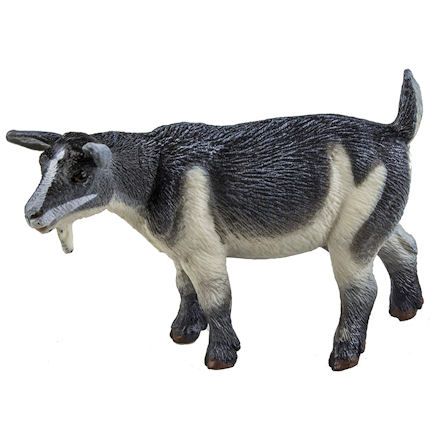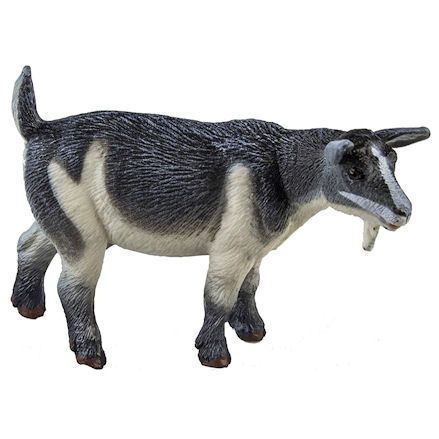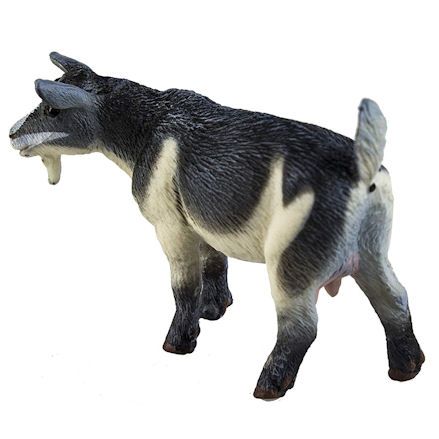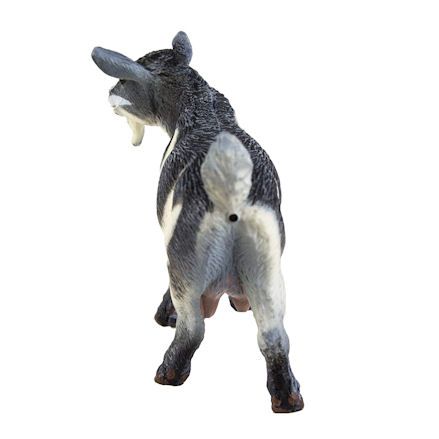 Safari Ltd 245129: Pygmy Nanny Goat
Schleich's take on a highly detailed pygmy nanny goat figure, she has blue and white patches, big eyes, pointed tail and ears - and a dangling goatee.
Brand:
Safari Ltd
Product description
In Schleich's vision this is what a 'pygmy nanny goat' should look like in their Farm World series; only less than two inches tall, she will stand with all your toy goats or look after herself.
Because she's female, she is the kid-goat child barer, well capable of producing milk in the Schleich Farm Barn - so save an animal pen for her with hay laid down on the ground.
This is a self-balancing figure, meaning the Safari goat can stand with ease on her four legs without tipping over, and will happily sit there looking the part during farm play.
Unlike classic white colored toy goats you will see quite often, this one is very different in both her look and feel, with a dark and white patterns and unique shaped face with big eyes.
Features
Item No: 245129
Age: 3 years and up
Presented with no packaging
Made from plastic
Includes goat only
Hand painted shades of blue and off-white
Detailed fur with big black eyes
Safari Farm range
Dimensions: L2.4 x W1 x H1.7 inches
Weight: 0.06lb
Compare Safari Nanny Goat with similar items
Safari Ltd
This item: Safari Ltd: Pygmy Nanny Goat
Age: 3 Years
L2.4 x W1 x H1.7 in
Weight: 0.06lb
Safari Ltd
Age: 3 Years
L3.9 x W1 x H2 in
Weight: 0.1lb
Safari Ltd
Age: 3 Years
L2.4 x W1 x H1.7 in
Weight: 0.06lb
SHOP BY THEME
SHOP BY
INFORMATION