Safari Ltd 161229: Kid Goat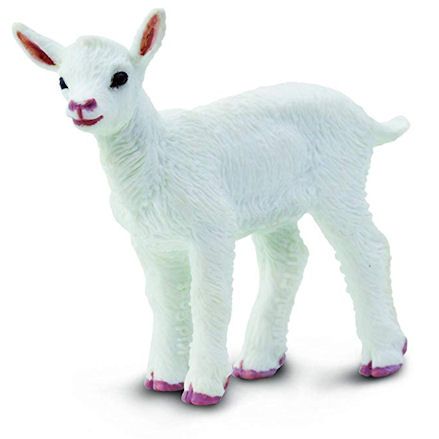 Safari Ltd 161229: Kid Goat
This goat is a juvenile, so therefore is referred to as a kid goat, and with its small body and adorable baby face, its obvious its a young animal.
Brand:
Safari Ltd
Product description
You've loaded up on the goat toys for the farm and in the barn but what you might be missing is a few young goats to run around playing.
With this Safari Ltd goat you can do just that by adding just the one or a bunch of kids.
You know what fully grown goats are like don't you? They chew on everything and eat what they can grab, well that's the same with this kid goat. Only he or she has bags of energy to burn off so you'll be on your toes controlling this one.
As its young the horns are yet to grow (which happens in grown male and female goats), instead the big pointy ears are still present as ever.
Finished in a fury effect coat, with big black eyes and highlights of pink in the ears, nose, mouth and on the hooves - make sure you have a mother goat to look after this young one.
Features
Item No: 161229
Age: 3 years and up
Presented with no packaging
Made from plastic
Includes goat only
Sweet looking detail figure
Hand painted in white
Safari Farm range
Dimensions: L2.4 x W1 x H1.7 inches
Weight: 0.06lb
Compare Safari Ltd Goat with similar items
Safari Ltd
This Item: Safari Ltd 161229: Kid Goat
Age: 3 Years
L2.4 x W1 x H1.7 in
Weight: 0.06lb
Safari Ltd
Age: 3 Years
L3.9 x W1 x H2 in
Weight: 0.1lb
Safari Ltd
Age: 3 Years
L4.5 x W1 x H3.9 in
Weight: 0.15lb
SHOP BY THEME
SHOP BY
INFORMATION