Safari Ltd 160429: Billy Goat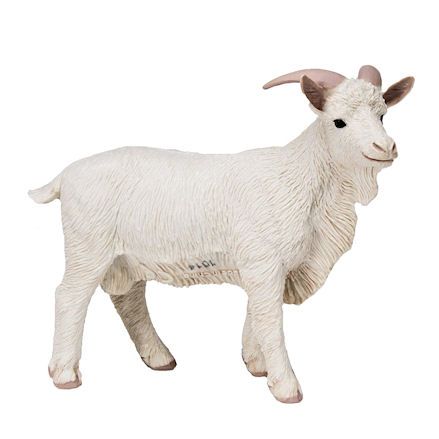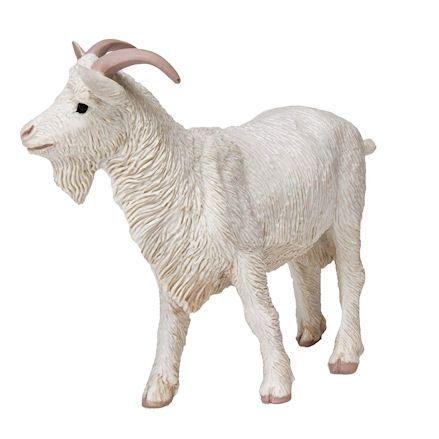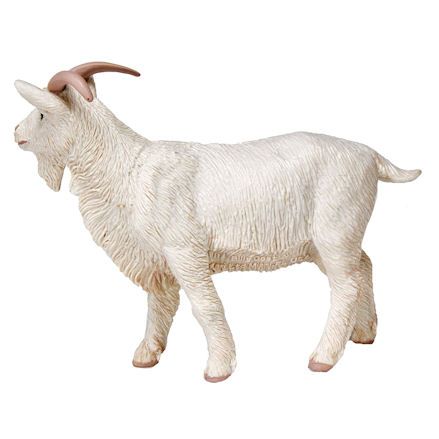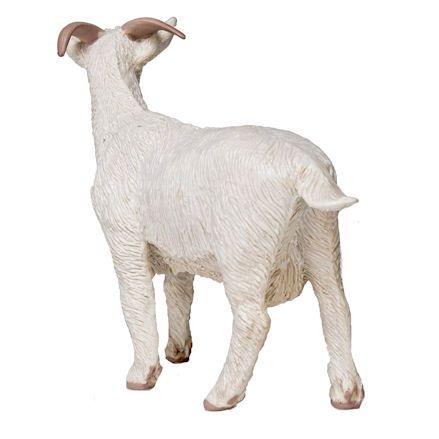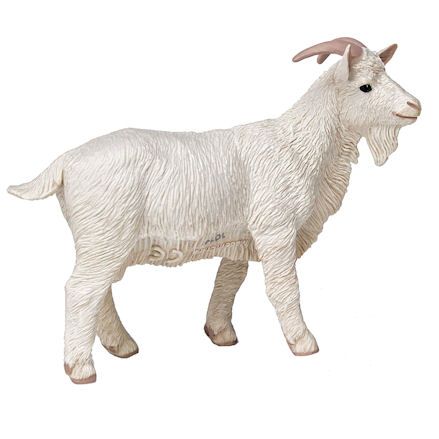 Safari Ltd 160429: Billy Goat
This is Safari's go at a billy goat toy, and to be fair they've done a good job creating a realistic figure, harboring traits typically found on this breed.
Brand:
Safari Ltd
Product description
This a male goat, therefore is called a 'billy' well the female would be could a 'nanny' the male will dominate the herd of goats and be the figurehead in the barn or out on the field.
Standing at two inches tall, this Safari Ltd billy goat would stand above the rest of the goats; despite this is a happy character and wants to make friends.
The stand out features to the goat figure most be the distinguishable 'wind swept' fur down the neck, well it runs completely along his underside.
Finished in white with light shading, he has a pair of horns sitting next to his pointed ears.
The face is full of detail with bold black shiny ears with pink in his nostril well there's detail for the mouth - looking quite happy in fact.
There should also be little issues keeping the figure standing up on his four legs.
Features
Item No: 160429
Age: 3 years and up
Presented with no packaging
Made from plastic
Includes goat only
Hand painted all white
Highly detail fur with horns
Safari Farm range
Dimensions: L3.5 x W1 x H2 inches
Weight: 0.1lb
Compare Safari Ltd Billy Goat with similar items
Safari Ltd
This item: Safari Ltd 160429: Billy Goat
Age: 3 Years
L3.5 x W1 x H2 in
Weight: 0.1lb
Safari Ltd
Age: 3 Years
L4.5 x W1 x H3.9 in
Weight: 0.15lb
Safari Ltd
Age: 3 Years
L2.4 x W1 x H1.7 in
Weight: 0.06lb
SHOP BY THEME
SHOP BY
INFORMATION