Playmobil 6867: Tractor and Loader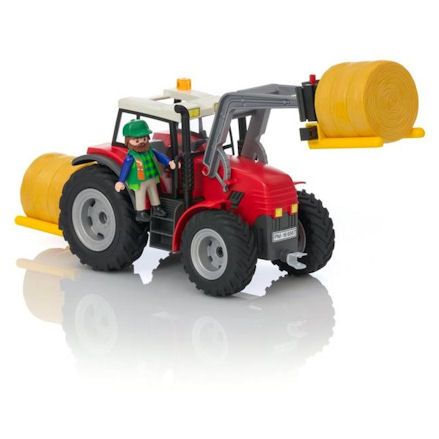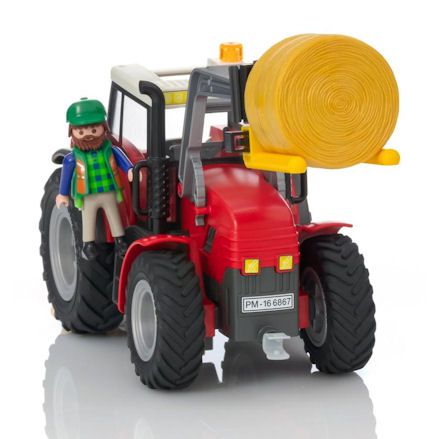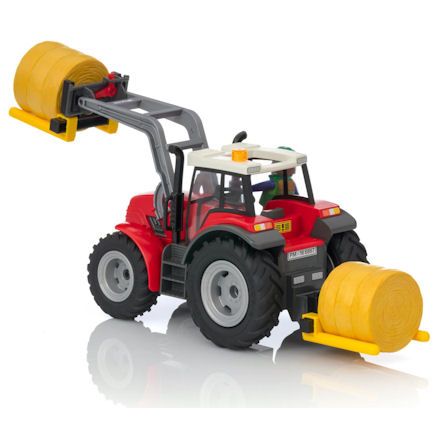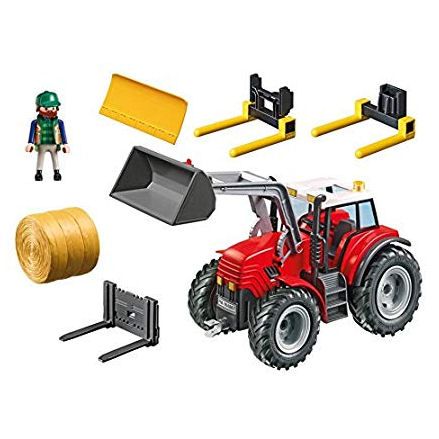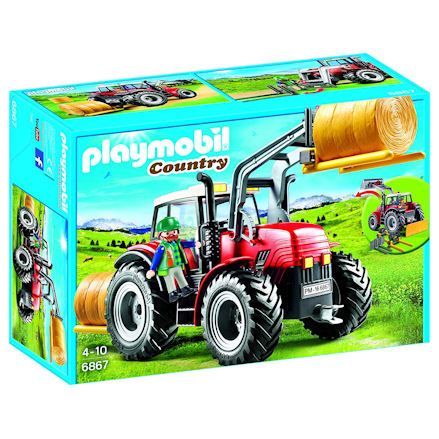 Playmobil 6867: Tractor and Loader
Multi-functional red tractor with front loader and a rear hitch with changeable attachments, the figure can sit in the cab with 2 rounded bales and hitch tools.
Brand:
Playmobil
Product description
Why we love this Playmobil tractor so much are thanks to its likeness of modern day tractors, and as we like all things Massey Ferguson and Case IH - we really can relate to this Playmobil tractor.
What Playmobil left out here is a multi-use farm trailer, well they've carefully replaced it with a similar, multi-functional replacement in the rear loader - which uses the rear hitch as a trailer would.
In the front loader it has both an up and down movement, well simultaneously pivoting the bucket or fork attachment to lift up the round bales and transporting them - controlled manually by hand.
During the transport stage of the front loader, it will need to be elevated so the driver can see where he's going - and the farm figure can sit right behind the wheel in the driver's cabin.
Back to the rear hitch function, not only can you now use the front loader, but there's an option to add up to two interchangeable attachments to the rear hitch for transporting the bales or plowing.
You'll get 4 attachments in total, two for the front loader with two for the rear loader. There's a bucket and plow, with two identical fork attachments for lifting the rounded bales - keeping it nicely balanced.
Features
Item No: 6867
Age: 4 years and up
Presented in closed box
Made from solid plastic
Includes 8 pieces: tractor, figure, 2 bales, 2 rear tools, 2 loader attachments
Playmobil Country range
Dimensions: L13.7 x W5.5 x H9.8 inches
Weight: 1.94lb
Manufacturer details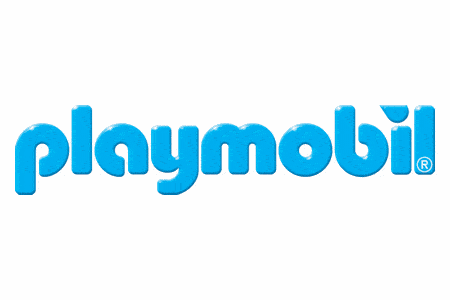 Take a glance at all realistic Playmobil Country tractors, as this one you may notice is similar to well known models such as Massey Ferguson or Case IH. They've made it in such a way to attract kids who know all about modern day tractors. Released 2016, this Playmobil tractor and loader is functional and fully compatible with the whole 'Country' series.
Guide to Playmobil Tractor and Loader
To many features to this Playmobil tractor than we could possibly explain in a few words, so we've put a big guide together to showcase the main features and functionality.
Red tractor
If we're honest, we can only say this is near replica red tractor to a Massey Ferguson - or a Case IH tractor at a push. So not only do you have a fully functional Playmobil tractor, but it will fit in with modern tractors.
And isn't this one attractive in a striking red with a white roof cab. It rolls on four free rolling wheels with deep tread rubberized tires.
Focus on the cab will be the name of the game, as the child can lift up the cab to insert the tractor driver, well he steers the tractor he'll need to operate the front loader.
This front loader is fully functional but attention will also turn to the rear hitch, with additional detachable tools that connect to the hitch.
Font Loader with attachments
Not much building work has to go into assembling this front loader, all you need to do it insert the loader into the corresponding holes on either side of the hood.
The frame of the front loader allows it to go up and down like it would in real life. When its down on the ground it will scoop the bales up, then it needs to be fully raised for transporting the load.
Well that should add real value, the fun comes in the two interchangeable attachments in the shape of a fork and bucket tool.
Easily slotted on, the bucket can be used for scooping up objects, well the fork attachments is designed to pick up the rounded bales.
Rear hitch tools
If you would turn your attention to the tractors rear hitch for a moment, here we have a standard hitch that is compatible with all Playmobil tractor trailers in the Country series.
And well you can shop for a tractor with trailer, here we have something special. Did you know you can use this rear hitch like a mini loader, with attachments just like the front loader.
In this case the set offers two additional interchangeable tools, with each one needed an additional connections to allow it to be fixed to the rear.
You can choose between a fork attachment (our favorite) or a plow for moving soil or even plowing a snowy road, well reversing at the same time.
Figure
We think this is Playmobil's best figurine yet, especially in the farm series. Not only is he dressed for the occasion with a removable hat, but you'll notice that great big beard.
Out of the tractor the farmer figure will need to lift the tools and add them to the front loader and rear hitch manually, before going into the driver's cabin where he'll not only control the loaders, but drive the tractor.
When you've assembled this tractor out of the box, you'll remember you had to clip the cabin roof on like a lid. Its this lid that needs lifting so the figure can be inserted onto the driver's seat.
As a poseable figure, both his legs bend at the waist and so do both arms. So when he's securely fixed to the seat, you'll need to put him in a sitting pose with his arms reaching out to the steering wheel.
2 Rounded bales
Playmobil don't make it easy do they, even both set's of round hay bales need a little assembly, but thankfully its not that hard.
Well each of the two bales needs to be assembled from three sections to create two round bales, its a simple clip together action and that is all.
Once you have the two round bales, just what do you do with them? Well this Playmobil tractor and loader set is built around the bales, which play a vital role in play.
As the tractor as a front loader with a fork attachment, with an additional fork attachment for fixing to the rear hitch, there's now a way to transport both bales at the same time with no need of a trailer.
Who needs a trailer
Its not often Playmobil release a tractor and loader set without a trailer far behind. And well this is true with this set, they've cancelled out lack of a farm trailer with another use for the rear hitch.
And as we've explained, the rear hitch is not just used for towing trailers, but can be used like a front loader, with interchangeable tools connected to the hitch to help transport loads.
With a lack of trailer there's usually no way to transport the bales, so instead the front loader can lift one well the other bale can be carried on the rear hitch fork attachment.
You may wish to look at the Playmobil Country collection for more tractors with trailers, or even add more tractors to the growing range, but believe us when we say this is all you'll need for now.
Playmobil
This item: Playmobil 6867: Tractor and Loader
Age: 4 Years
L13.7 x W5.5 x H9.8 in
Weight: 1.94lb
Playmobil
Age: 4 Years
L13.7 x W5.5 x H9.8 in
Weight: 1.68lb
Playmobil
Age: 4 Years
L13.5 x W9.8 x H4.9 in
Weight: 1.85lb
SHOP BY THEME
SHOP BY
INFORMATION