LEGO 10617: Duplo My First Farm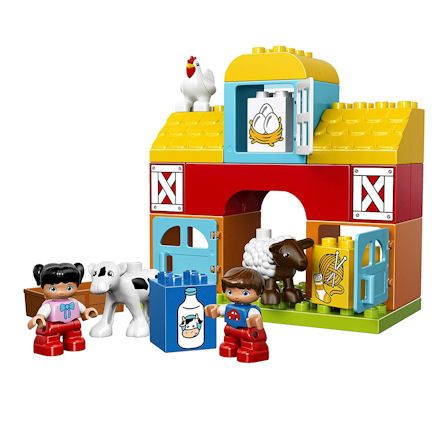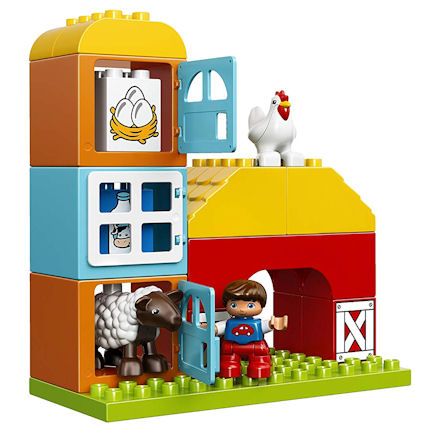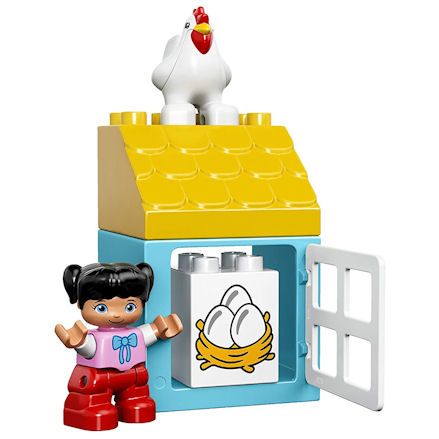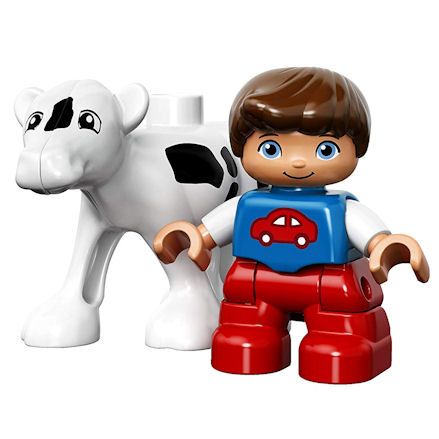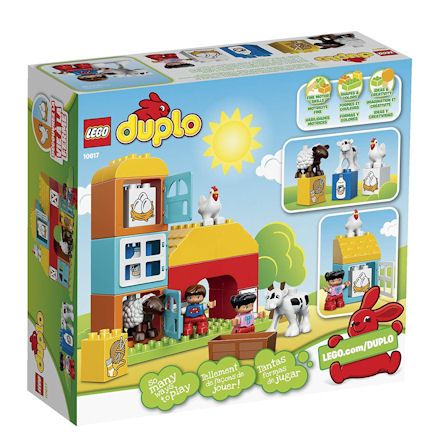 LEGO 10617: Duplo My First Farm
Big LEGO bricks are used to easily build the farm, well chunky farm animals and figures make up the rest of the playset, which makes it suitable for 18 months.
Brand:
LEGO
Product description
LEGO are all about building playset's for toddlers, and here they've built a 'My First Farm' set using only 21 bricks and pieces - including the farm, animals and figures.
Interestingly, there is a couple of ways to build the farm on the base, and either one can by easily accomplished with the big, chunky bricks - some with opening doors and others baring pictures.
Its all about education at this stage in life, so there's a cow, sheep and chicken to learn more about, well they are looked after by brother and sister child figures.
There are three opening doors, with each one providing enough room to pop in a brick with an image, and these bricks can be face either way.
Farm animals can feed from the water trough and live behind any one of the doors.
This farm set can be built in many ways with bricks left out all together. Build up on one side and simply use the barn on the other (as displayed in the product picture).
Features
Item No: 10617
Age: 1½ years and up
Presented in closed box
Made from solid plastic
21 Pieces in total
Includes: interactive farm, 2 figures, sheep, cow, chicken, trough, 3 picture bricks
LEGO Duplo
Dimensions: L11.1 x W10.3 x H3.8 inches
Weight: 1.44lb
Manufacturer details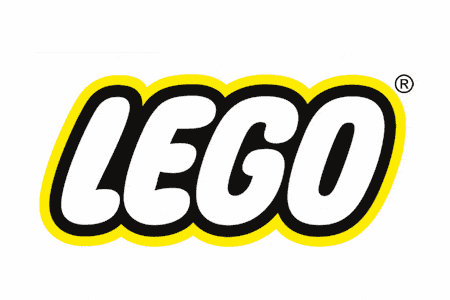 Available since 2015, this is LEGO's go at a toddler friendly farm set from 18 months and up. As its designed with toddlers in mind, they've had to make sure the hard plastic bricks and pieces are as friendly as possible. Taking into consideration choking hazards and avoiding sharpe edges at all costs. So here it is, an easy-to-build, 21 piece farm set.
Guide to LEGO My First Farm
Preschool LEGO farm set aimed at toddlers of 18 months, so its time to play well they learn about life on the farm, so read ahead to learn more what this playset has to offer them.
Big Brick Farm
Refer to the product picture to view just how this LEGO My First Farm should be setup, but look at more images and you'll notice they can set it up in various ways.
To make it easy on their limited skills at this stage in life, there's only 21 pieces in this set, with for less making up the LEGO bricks needed to build the farm.
Big and bulky, the farm is built on the green base well three of the biggest bricks have opening doors.
Friendly Child Figures
Seeing as its a LEGO My First Farm then why not make it a happier place with children.
That's right, instead of the usual grown up farmer heading up the farm, here you have two children running things. This makes it much more relatable for the toddler and provides a gentle touch.
They both have grasping hands so will make it easy to hold things when its required, the legs bend to sit down and they have chunky feet to allow them to stand up.
Cow, Chicken and a Sheep
Just three LEGO farm animals grace this set and its all they will need at this stage in life.
Anymore and it just might become overwhelming, so for now the black and white cow, woolly effect sheep and the chicken (later they will learn its a hen - female chicken) are the stars of the show.
Each farm animal is both big and chunky, so not only are they easy to hold but will stand up with ease.
Play well they Learn
Play and learn is the object of this farm playset, and as a first farm for 18 months and up, its time to get themselves familiar with animal noises and behavior - in a mild sense.
During play, ma and pa will make the noises of the sheep, cow and chicken and the toddler will slowly catch on. So you will need to join in to help them learn.
Likewise, they will soon understand eating habits as they develop over time, skill that will soon come naturally as they grow older.
LEGO
This item: LEGO 10617: Duplo My First Farm
Age: 18 Months
L11.1 x W10.3 x H3.8 in
Weight: 1.44lb
LEGO
Age: 2 Years
L18.9 x W14.9 x H4.4 in
Weight: 1.84lb
LEGO
Age: 5 Years
L14.9 x W18.9 x H4.4 in
Weight: 3.45lb
SHOP BY THEME
SHOP BY
INFORMATION