Fisher-Price V3385: Little People Wheelies Farm Tractor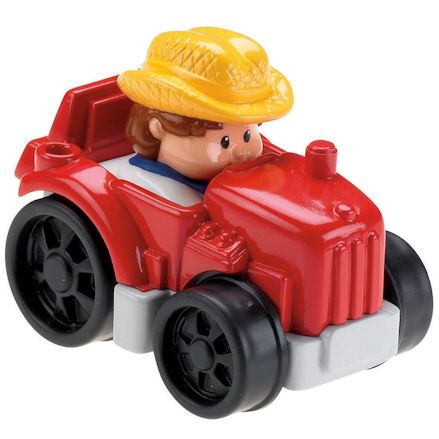 Fisher-Price V3385: Little People Wheelies Farm Tractor
Simply push along little toy farm tractor for use with the Little People series, the figure is fixed to make it safer, well the wheels turn as the tractor is pushed.
Brand:
Fisher-Price
Product description
Small but chunky red tractor with farmer's head poking out over the hood. As he's secured this makes it safe for the toddler that chews anything, with no small pieces causing trouble.
And as the Little People Wheelies Farm Tractor is designed for toddlers, being chunky helps protect them during play, with rounded corners and edges.
If you focus on the wheels, you'll notice a ridge on the inside of all four wheels. This is design for the Little People 'Wheels' series to race along the playset's.
But not to worry, all cars can be used as a standalone vehicle, meaning they can be pushed along like any toy car without the support of extras.
Features
Item No: Y3385
Age: 12 months and up
Presented in open display box
Made from durable plastic
Includes tractor only
Little People range
Dimensions: L13 x W5.5 x H7 inches
Weight: 1.9lb
Manufacturer details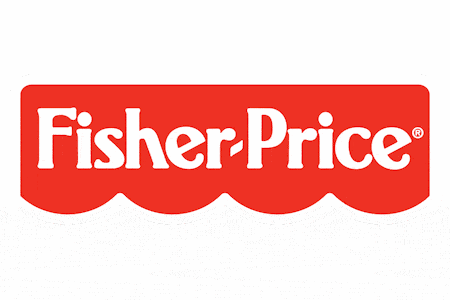 Available since 2012, this little red farm tractor is one of many chunky vehicles released by Fisher-Price into the Wheelies series with a built in character. First up, they're made to be a standalone toy without use of the Wheelies playset needed, with a simple push action. But this tractor represents one of dozens of toy cars available across many collections.
Guide to Little People Wheelies farm tractor
Standalone Little People Wheelies series farm tractor with free rolling wheels and fitted figure, with wheels designed to be used on the carpet or with one of many Wheelies playset's.
Little Red Tractor
Not much can be said about a little farm tractor toy, though the possibilities in play for the toddler is certainly worth a mention.
And well the tractor has a built-in figure, the free rolling wheels will allow for unrestricted play. With the wheels designed to run along the Fisher-Price Wheelies playset, as well has the carpet.
Figure Built-In
Its a pity the driving figure cannot be removed from the seat, but this is good for two reasons.
The first, well is secured in place he will not become hazardous to the toddler that likes to chew, well second; he's always there, so will never get lost.
There's always an option to grab hold of a Little People tractor with a figure later on.
Rolling Wheels
Toddlers need toy cars that only do one thing, and that's being pushed along the carpet. Well friction-powered cars and gimmicks can be restricting for them, that's why the Wheelies range are free-rolling.
And what is free rolling? Simply put, all they need to so is push the farm tractor forwards and backwards for the wheels to naturally turn with the movement.
Collect Them All
You're are not limited to this Little People Wheelies Farm Tractor, in fact you're not limited to the farm theme at all.
Treat this tractor as a stepping stone to the Fisher-Price 'Wheelies' series, with racing cars, muscle cars, trucks and even Disney vehicles to be collected.
Fisher-Price
This item: Fisher-Price V3385: Little People Wheelies Farm Tractor
Age: 12 Months
L13 x W5.5 x H7 in
Weight: 1.9lb
Fisher-Price
Age: 12 Months
L5 x W2 x H2 in
Weight: 0.7lb
Fisher-Price
Age: 12 Months
L13 x W5.5 x H7 in
Weight: 1.9lb
SHOP BY THEME
SHOP BY
INFORMATION