Bullyland 62618: Farmer Anne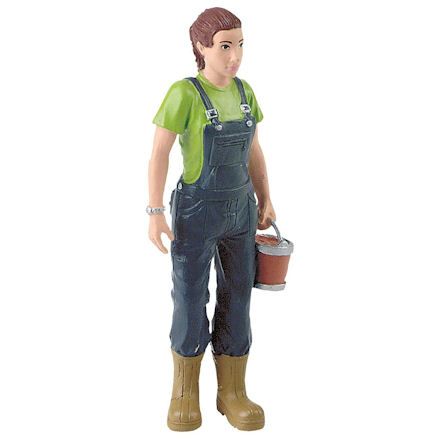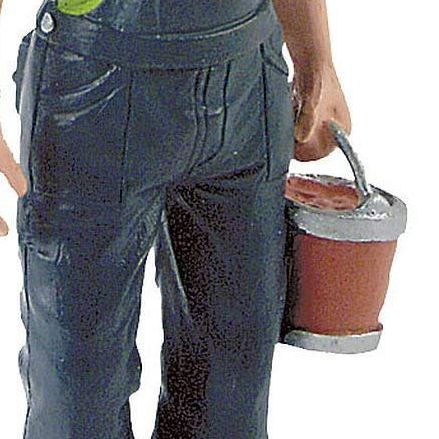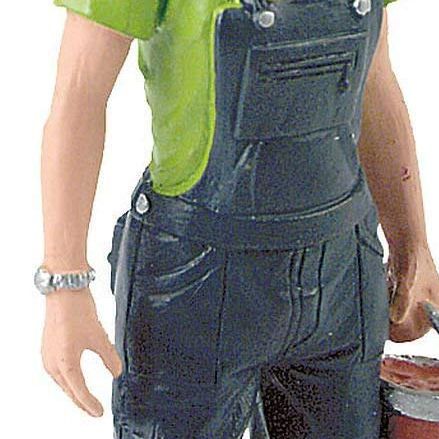 Bullyland 62618: Farmer Anne
Head up your farm with Bullyland Farmer Anne, made in solid but durable plastic and standing at 3.6 inches high, she's wearing overalls, holding a bucket well working hard.
Brand:
Bullyland
Product description
What you get with this women toy figure is a design appealing to both boys and girls, and well she can stand on her own two feet - quite literally - her soft, gentle appearance is a real nice feature.
You have a figure that can stand up on both feet, and is a self-balancing figure with no stand or base to clip onto, if the surface is flat, she'll have no trouble standing up straight.
This won't always be the case of rough surfaces, but for the most part her feet are quite large so should help the figure stand up with ease.
What you see is what you get with this figure, as you may tell this is not a poseable figure, instead she is made from a solid plastic mold with no working parts or functioning limbs.
What this means is the position you see is the position she'll always stay in, holding the bucket which is not detachable.
Features
Item No: 62618
Age: 3 Years
Presented with no packaging
Made from plastic
Hand painted
Includes figure only
Dimensions: L1.5 x W0.8 x H3.6 inches
Weight: 0.04lb
Manufacturer details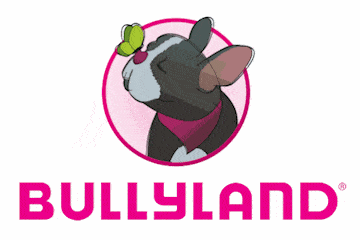 Bullyland Farmer Anne has existed in the Bullyland range for more than 8 years, ever since she has been used by Bullyland fans to run the farm, and makes a great alternative to the male version. Well she is sure to carry on in the range for a long time to come, she is more important than ever as the availability in female farm figures is little to non at this time.
Guide to Bullyland Farmer Anne
Farmer Anne is not just a figure to throw into your farm, she's ready to run the operation of the farm and do all the hard jobs required of her, as we go into detail what she has (or hasn't) to offer.
No functioning parts
Unlike figures with moving parts, such as twisting limbs in the arms and legs, Bullyland Anne here has no such features.
Instead she is designed to be a solid - but durable - plastic toy farm figure made to last the test of time.
As there are no moving parts, there's no mechanism to go wrong, therefore she'll last much long than her counterparts in the action figure mold.
Colorfully painted
Children are attracted to bright colors, and this figure is sure to grab the attention in her bright clothing.
Under the highly detailed blue overalls, complete with pockets, straps and buckles, is a very bright green t-shirt with a pair of boots to get muddy when farming.
The bucket she is holding is not as colorful as such, but has a brown wooden effect color with silver trim, this is a realistic as it gets bucket she's holding.
Female farmer
Who said farming is a man's job, well not anymore as Bullyland Anne can do the jobs around the farm any male farmer can do.
Ease away from the male equivalent taking over of the farm; feeding the animals, sweeping the hay and maintaining the machinery - with Anne she can do it just as well.
Its hard to move away from the toy farmer being a man, either way this female figure can appeal to both boys and girls if you don't put a label on it.
Authentic dress
Anne is dressed in a classic European outfit, with overalls to protect her clothing underneath well she milks the cows or works on the engines.
To brighten the overalls up, the bright green shirt will do just the job well its finished with a pair of simple pair of working boots.
She also has her hair tied back for working, for health and safety reasons.
Bullyland
This item: Bullyland 62618: Farmer Anne
Age: 3 Years
L1.5 x W0.8 x H3.6 in
Weight: 0.04lb
Bullyland
Age: 3 Years
L2.4 x W1.3 x H4.3 in
Weight: 0.04lb
Schleich
Age: 3 Years
L2 x W7.4 x H6.5 in
Weight: 0.75lb
SHOP BY THEME
SHOP BY
INFORMATION