You're Here » Farm Accessories
Toy Farm Accessories
Add real play value to the child's farm play set with a choice of farm accessories. With the budding farmer working hard on the farm, they will need a few extras to carry out tasks and use the imagination to recreate a farm like real life. Discover a
toy farm fence
made from wood or plastic in a range of sizes. A toy farm fence comes with plenty of fencing so the young farmer can create pens for his cattle and farm animals. We feature children's toy
hay bales
in traditional yellow made from durable plastic in a range of scales to best suite the farm play set. We also have toy
silos
and grain feeds available.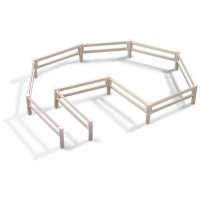 » Toy Farm Fence
A toy farm fence will allow the farmers to keep the toy farm animals safe and secure in made-shift pens and confinements. You'll have a choice of toy farm fencing by Schleich with a dozen or so separate panels to create your own shape. Toy fencing comes in all shapes and sizes more you'll find the wooden and plastic toy farm fencing the best choice for the farm.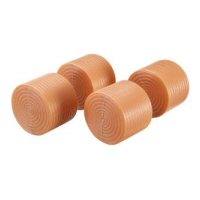 » Toy Hay Bales
Children's toy hay bales provide that extra something the farmer can do on his farm. Toy hay bales add real play value as they can be picked up from the fields, stored in the barn, used as animal feed and bedding or haul them around on the farm tractor trailer which kids will love. Depending on the brand, your choice of hay bales include square and rounded toy bales in all sizes.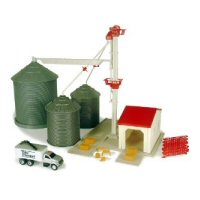 » Toy Silos
Toy silo's and grain sets really bring the child's farm play set to life. Silos and grain towers are a traditional part of North American farms. Providing farmers a place to process there crop ready for selling and shipping across the country. Toy silos are made from plastic but have lots of features to keep the young farmer amused for hours. Check out the Standi range.