Farm Extras
Our farm extras homepage provides a place for all the farm gifts and kids farm toys that don't quite fit in the rest of our categories. We provide a fantastic selection of children's farm play rugs and mats featuring fields, a farm and all the roads a farmer will need for driving his farm vehicles around. Furthermore, we offer an impressive choice of kids ride-on tractors. Ride on tractors provide hours of fun in the garden with accessories like horns, trailers and free steering a sure way of keeping the kids active. If that's not enough we have farm puzzles with tractors and barns, radio control tractors, books, DVD's and farm video games.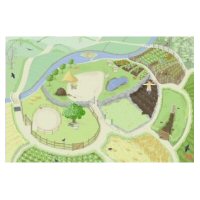 » Farm Play Rugs
Farm play mats provide hours a fun, they feature scenery found on farms and a bunch of country roads to whiz around on with kids farm vehicles. Farm play rugs are made from the highest standard materials, with rubber non-slip grips and can be placed on the bedroom floor.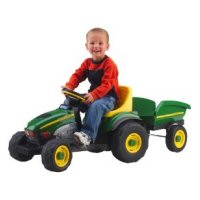 » Ride-On Tractors
Get your child outside and active with a choice of popular John Deere ride-on tractors. Kids ride-on, or sit on tractors as they are also known as allow the young farmer to ride around in the garden with peddle powered tractors. They feature working horns, seat, free steering and a rear hitch.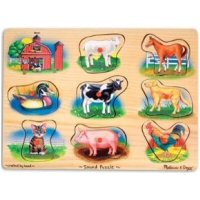 » Puzzles
Discover kids farm theme jigsaw puzzles, from wooden pop-outs for toddlers to more difficult farm puzzles for young developing minds. When your child is finding puzzles easy to complete, it's time to obtain a puzzle with up to 1000 pieces, more than enough to keep them busy.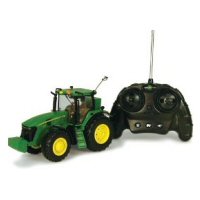 » Radio Control
Radio control tractors are the ultimate kids farm toys. Featuring scale farm tractors with an added bonus, radio control. Take to the garden lawn with a brand name radio control tractor from Ertl with the ability to go left, right, forward, backwards and anything a real tractor can do.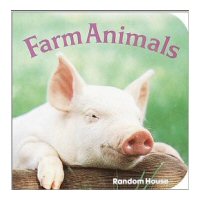 » Books
Farm books are perfect for farm lovers in the family, with the added bonus of farm filled books, you can browse basic picture books to farm stories and machinery, all complete with photographs. Farm books are both educational and fun to read to from a very young age.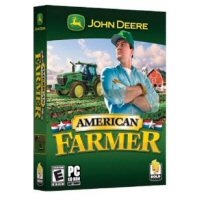 » Video Games
Take it one step closer to the real thing with a choice of fun farm packed video games for all popular consoles with tractor driving game for your PC, XBox or Nintendo Wii, we are sure to have it listed. We also feature strategic farm games and puzzles and problem solving games.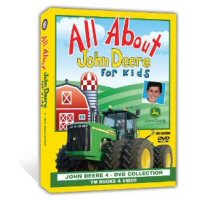 » Farm DVD's
Sit back and relax with an exciting addition to the DVD collection. Farm DVD's are both fun and educational with DVD's all about farm animals, or John Deere tractors. Our Region 1 DVD's listed are for all North American DVD players unless otherwise stated.