Toy Farm Equipment
Toy farm equipment provides more play value than ever before, featuring a range of farm implements for toy farm tractors and vehicles. Toy farm equipment includes anything from toy tractor trailers, balers, cultivators, and sprayers are amongst the toy farm machinery available. Find a selection of tractor trailers from Ertl, Bruder and Ertl made from durable plastic and die-cast. Kids farm machinery can be attached to matching tractor hitches but have all the working functions like the real thing. Browse our choice of toy farm implements below to find that perfect accessory for the young farmers favorite tractor or farm vehicle.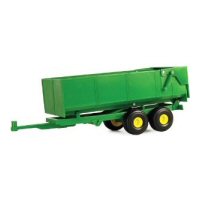 » Toy Tractor Trailers
Children's tractor trailers come in a choice of styles. From basic flat bed to dumping trailers with tipping action. The range includes trailers in scale 1:64 to 1:16 for all matching tractors of the same brand and scale.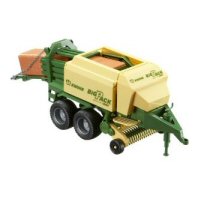 » Toy Balers
Tractor balers are used to produce the hay bales you often see on farm fields around the country. Whether you're looking to harvest round or square crops, we have the choice of toy balers that will do just that. We features the favorite John Deere balers in scales 1:64 to 1;16.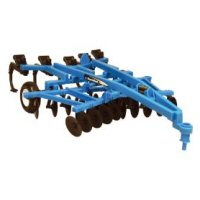 » Toy Cultivators
A toy cultivator makes a wonderful addition to the child's machinery shed. Cultivators are used to plow the fields ready for planting crops. Toy cultivators come in a range of styles but are all made to do the same thing, to be dragged behind a tractor and pulled through the dirt.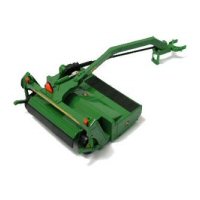 » Toy Mowers
Just like a garden lawn mower, a tractor mower can be used to mow the farm grass fields over acres of land. Furthermore, the young farmer can use the freshly cut grass and used as cow feed for the winter. That's why you may often see green hay bales around the country.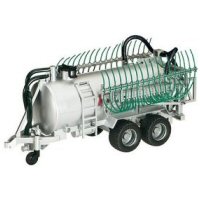 » Toy Sprayers
The most unusual farm implement in the machinery shed must be toy sprayers and spreaders. Farming can be an expensive business, but the young farmer needs all the appropriate farm equipment to carry out the job properly.